It takes more than 90 minutes to travel the 20 miles from Jim Chilton's house on his sprawling Arizona cattle ranch to the border between the United States and Mexico. But the multi-generational rancher is willing to take guests along for the ride to show them why a wall is needed to secure the homeland.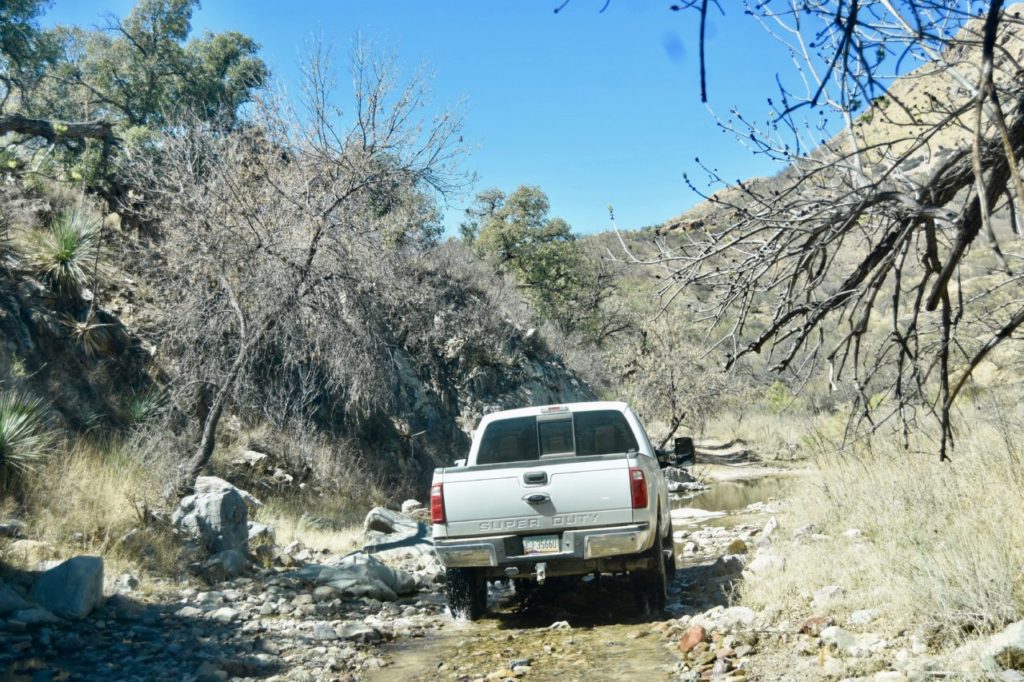 It takes more than 90 minutes on rough roads and creeks to travel the 20 miles from Jim Chilton's ranch house to the border. (Penny Starr/Breitbart News)
On this tour, Kelli Ward, Republican U.S. Senate candidate who hopes to replace retiring Sen. Jeff Flake (R-AZ), is in his heavy-duty pickup truck traversing rocky roads and deep creeks to reach the location where Chilton points to the four-strand barbed wire fence that stands between his ranch and Mexico.
To make his point, Chilton, 79, slides under the fence and stands up on Mexican soil: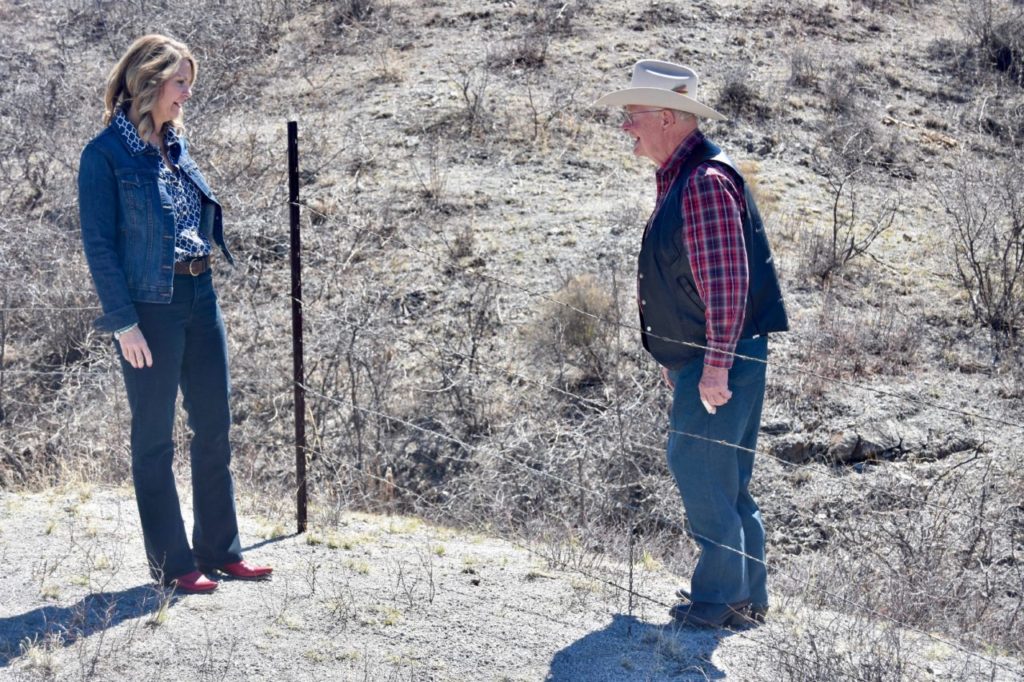 "If I can do it, anyone can do it," Chilton said.
Ward, who has visited border areas in the state before, said she is even more convinced of the need for a wall between the U.S. and Mexico after this visit.
"We've got to have the wall," Ward told Breitbart News after the tour.
On this sunny, spring day, the only sign of life is the occasional Roadrunner or heifers resting under still-bare Mesquite trees.
Chilton said he rarely sees U.S. Customs and Border Patrol agents along this stretch of his 50,000-acre property that includes leased federal land where hundreds of his cattle graze.
The exception happened on this tour when two vehicles filled with agents stopped to talk to Chilton. The agents told him someone had walked along the border for several miles before being picked up by fellow agents.
Chilton, who has owned the ranch for 30 years, said it was the first time he had run into any agents walking the border.
When Breitbart News asked the agents about the four-strand fence, one of the agents responded,
"If you go farther down, there's nothing":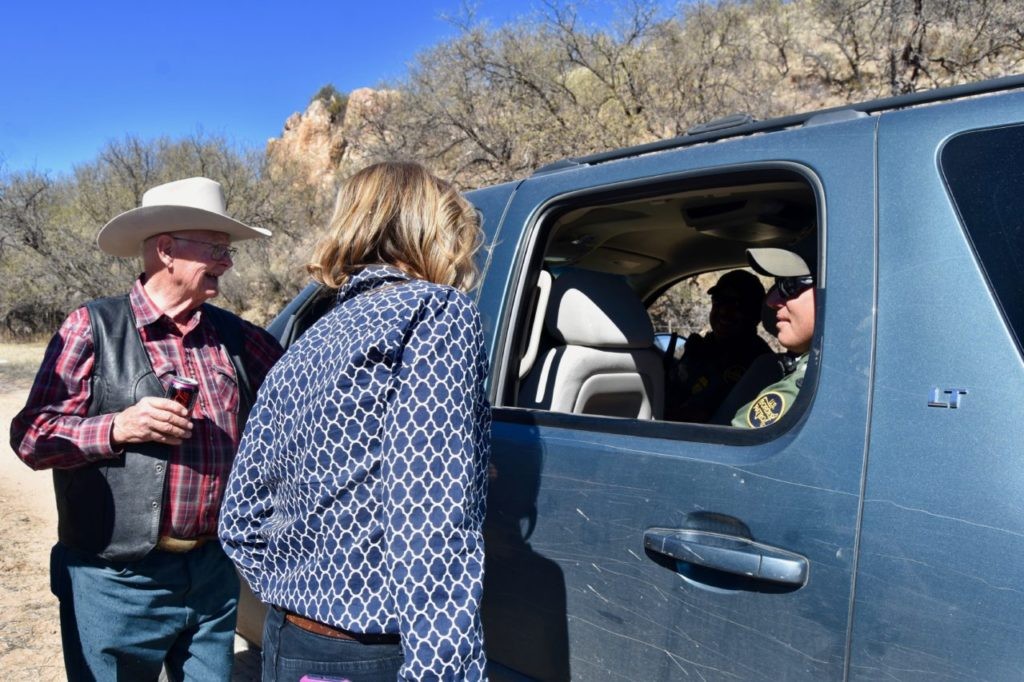 There is an operational tower in the area with cameras and motion detecting technology, but Chilton said rain and wind can hamper the technology.
And Chilton's frustration is not with the agents who risk their lives along the crime-infested border every day, but with the federal government that doesn't have a strategy in place to help them actually secure it.
After returning to Chilton's home, which includes a stuffed mountain lion he hunted down after it had taken several calves, the rancher told Breitbart News that the main problem is the border patrol is not actually on the border: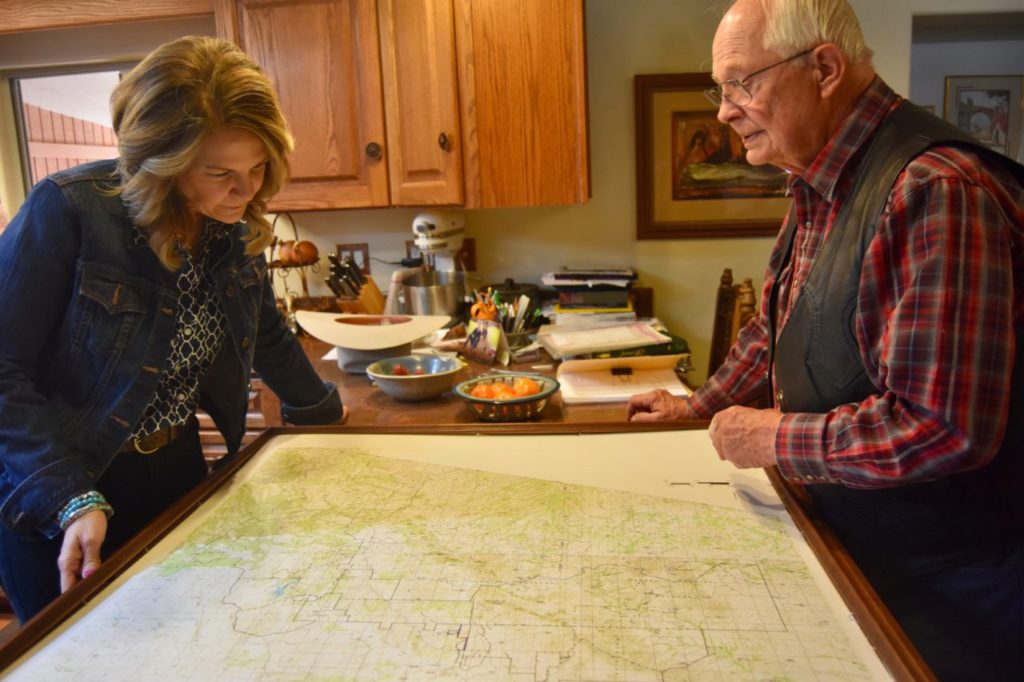 Breitbart News asked Chilton about the 25 miles of unsecured border, a stretch of which was witnessed on the tour.
Read More ...